Exhibition in Esch-sur-Sûre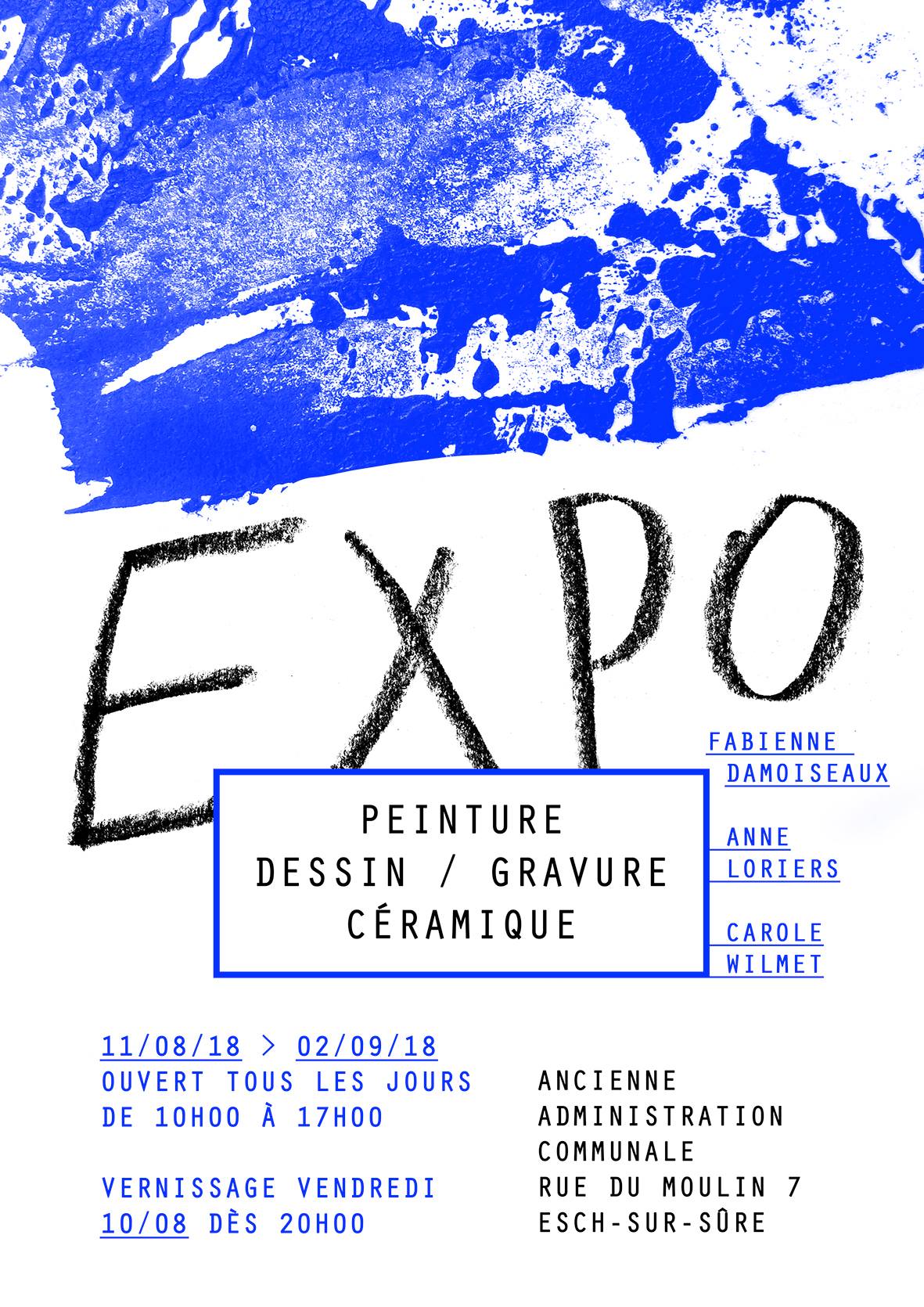 EN I will be exhibiting my latest pieces in Esch-sur-Sûre, Luxembourg, from August 10 to September 2. It's a beautiful city especially known for its amazing lake, but also gifted with magnificent castle ruins and a great city center — an amazing destination for the summer. The exhibition will show some of my ceramic pieces, drawings, paintings along with pieces from my friends Anne Loriers and Fabienne Damoiseaux. We will be waiting for you on the 10th of August for the opening.
FR Du 10 août au 2 septembre, je présenterai certains de mes travaux les plus récents à Esch-sur-Sûre, Luxembourg. Une magnifique ville, particulièrement connue pour son incroyable lac, aussi dotée de ruines médiévales à tomber et un très beau centre ville — la destination idéale pour l'été. L'exposition accueillera certains de mes dessins, peintures et céramiques, ainsi que des pièces de mes amies Anne Loriers et Fabienne Damoiseaux. Nous vous recevrons avec plaisir lors du vernissage le soir du 10 août.
Rue du Moulin 7
Esch-sur-Sûre
Luxembourg